To my surprise I had a txt from an unrecognised number yesterday arvo simply saying:
"G'day mate - kayak delivery 8:30/9pm tonight cheers Richard"
I thought, "Crap, I'm not ready for its arrival, having only parted with my money last Thursday.
But...sure enough, under the cover of darkness a man called Richard pulled up outside the house at 8:30 sharp!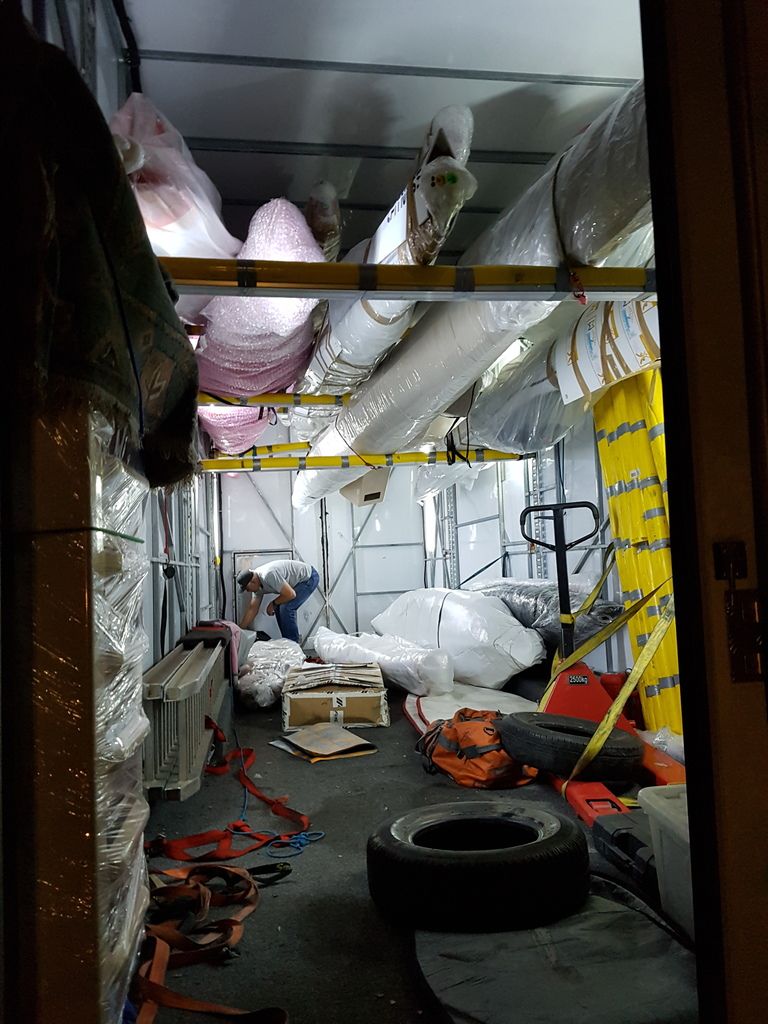 It wasnt long before something was offloaded and Richard was on his way!
The main goal of the evening was to find some space in the garage so it was secure. I managed to reinstall my hoist and store it above the Revo: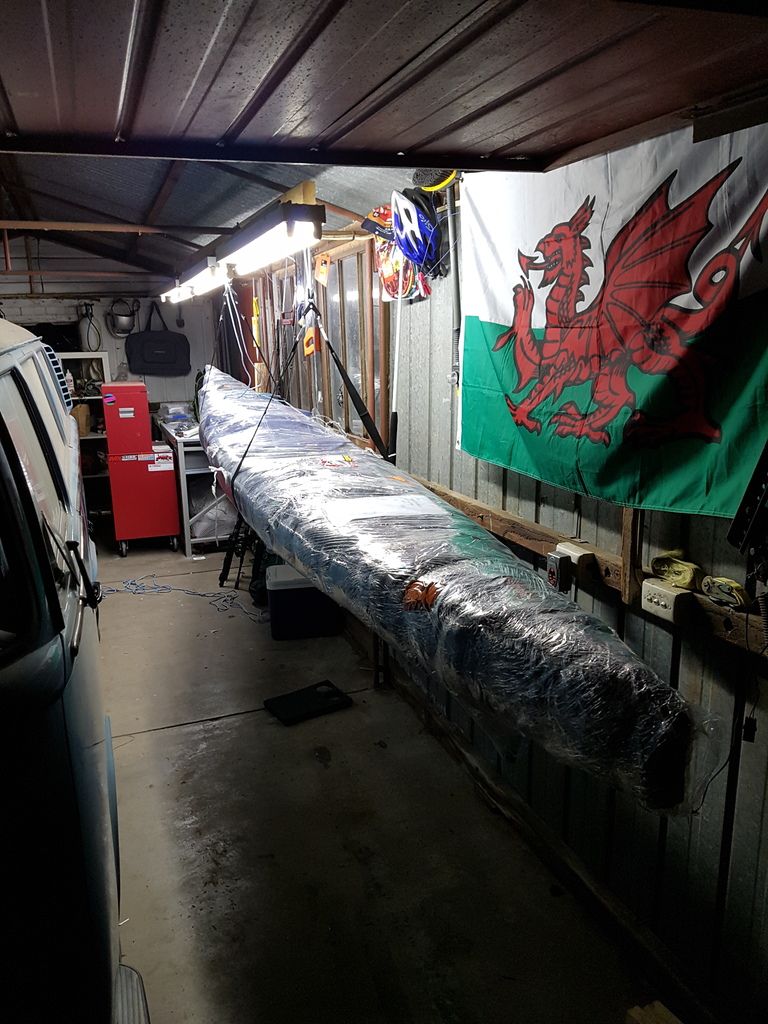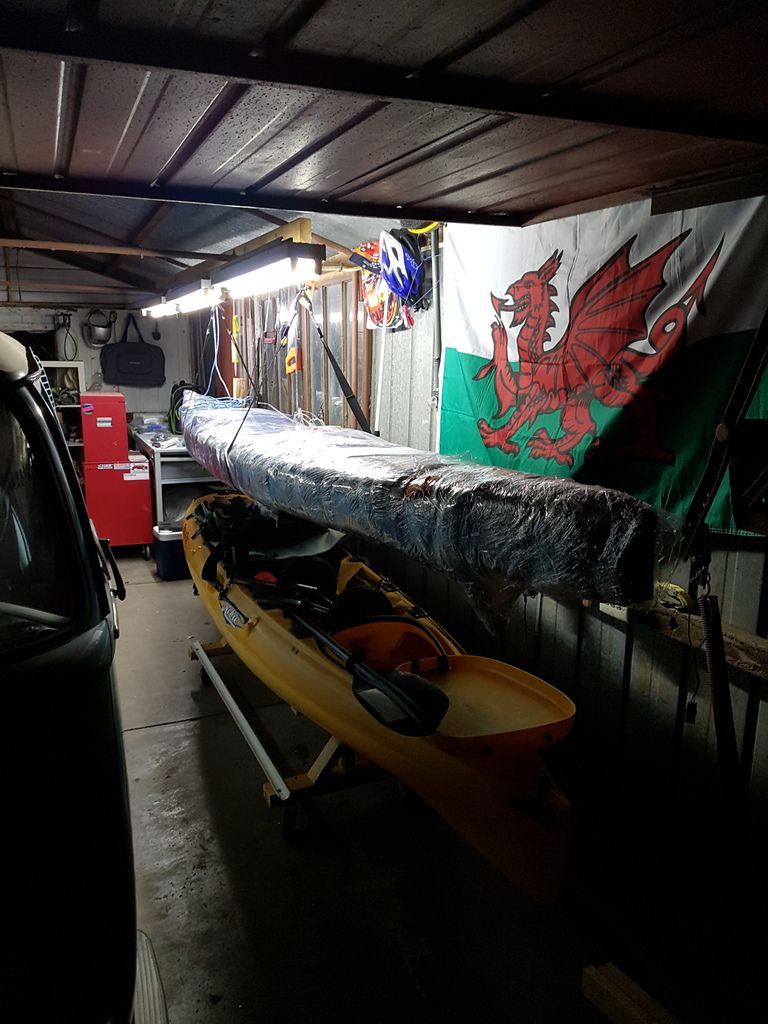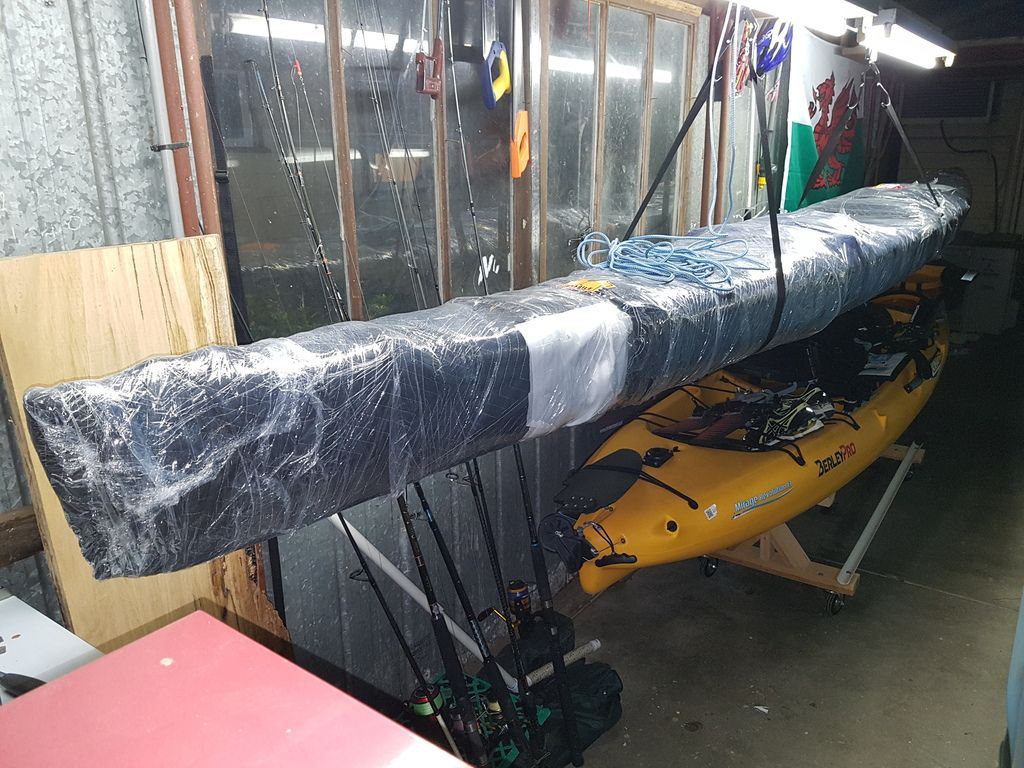 All be it a little longer....
I didnt get it in the garage until late, so will be leaving work a little early to unwrap