Take one fresh caught snapper (66cm from Willy this morning), scale gut and clean up.
Deeply score both sides of the fish along its length and season with salt and pepper and place upright on a large foil lined baking tray. Open out the wings to keep the snapper vertical and bend to fit if required.
Make up a 4-5 teaspoons of thai red curry paste, garlic, chilli, oil and fish sauce in a bowl and then spread over the surface and cavity of the fish, pressing into the slits.
Cut up veggies (eg beans, zuccini, capsicum, potato, onion etc) and spread over baking tray around the fish. Coat with oil and some more curry paste.
It should look like this: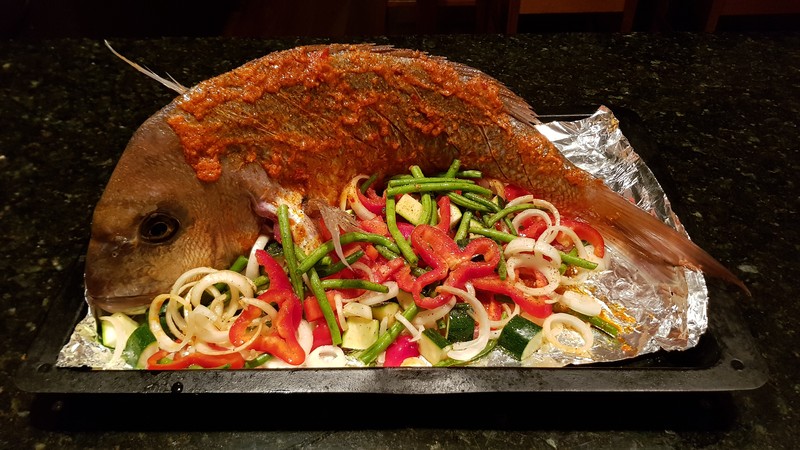 Bake in an oven (180 conv, 160 fan forced) for 45 minutes. Less for a smaller fish, slightly longer for larger.
Take it out and it should look like this: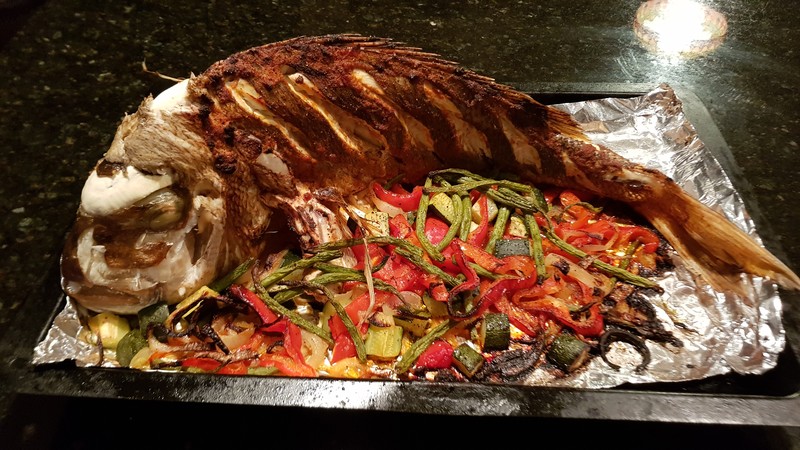 Serve veggies first then flake fish off with forks to serve. For more flavour drop fish segments into the pan and coat with cooking juice and currry sauce before serving. Serves 4-5. Enjoy!